The Lifestyle Medicine Education Collaborative (LMEd) offers leadership, guidance, and resources to advance the adoption and implementation of lifestyle medicine curricula throughout medical education. Currently, LMEd is focused on expanding access to lifestyle medicine education in U.S. medical schools with a concentration on subjects specifically tailored for medical students. These subjects include: exercise/physical activity; nutrition; behavior change; and, self-care. Learn more.

The American College of Lifestyle Medicine is the first national medical specialty society for healthcare professionals who utilize lifestyle interventions as the primary therapeutic tool in the treatment and management of disease. Members are engaged in practice, teaching, and research on all levels and in various areas of healthcare. Many are the pioneers and experts in the new field of Lifestyle Medicine. Learn more at www.LifestyleMedicine.org.
The American College of Preventive Medicine (ACPM) is the national professional society for physicians who specialize in preventive medicine. ACPM's 2,000 plus members are engaged in preventive medicine practice, teaching, and research. The ACPM seeks to improve population health status through evidence-based disease prevention and health promotion research, policies, practices, and programs. For more information on the ACPM, visit their website. They have generously allowed us to share this comprehensive Lifestyle Medicine Literature Review.

The American College of Sports Medicine promotes and integrates research, education, and practical applications of sports medicine and exercise science to maintain and enhance physical performance, fitness, health, and quality of life. Learn more.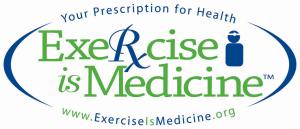 Exercise is Medicine™ is an initiative of the American College of Sports Medicine, a nationwide campaign designed to ensure that exercise is front and center in every discussion about disease prevention, health, and wellness — for doctors and patients. The ILM's Dr. Edward Phillips serves on the task force for this initiative. Exercise is Medicine™ provides many tools and resources, including:
For additional tools and resources, visit the Exercise is Medicine™ website.


The American Council on Exercise® (ACE) is a nonprofit organization committed to enriching quality of life through safe and effective exercise and physical activity. ACE provides certification and continuing education for fitness professionals and offers many resources and tools on its website. The American Council on Exercise®provides many tools and resources, including:
You can find additional ACE Fit Facts by clicking here. Fit Facts are reprinted from ACE FitnessMatters® magazine. To learn more, visit the ACE website.
The European Lifestyle Medicine Organization (ELMO) is a scientific, medical organization dedicated to research, prevention and treatment of chronic diseases and lifestyle-related diseases (syn: noncommunicable diseases NCDs). ELMO is located in Geneva, Switzerland. Click here to learn more.
The Italian Lifestyle Medicine Association (ILMA) represents the Italian chapter of the international lifestyle medicine community.  The goals of the ILMA are to prevent lifestyle-related non-communicable chronic diseases and improve the management of people who have these diseases through professional education and research and develop guidelines, standards, and policies that promote optimal patient care and health. Founded in 2015 in the home of the Mediterranean Diet, the ILMA community is growing rapidly and its Board has immediately organized and supported the first Lifestyle Medicine courses at Italian universities. For more information, visit www.italianlifestylemedicine.org