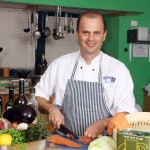 Rani Polak, MD, Chef, MBA is founder and director of the Culinary Healthcare Education Fundamentals (CHEF) Coaching program at the Institute of Lifestyle Medicine, Spaulding Rehabilitation Hospital, and the Center of Lifestyle Medicine at Sheba Medical Center, and has served as a Research Associate, Department of PM&R, Harvard Medical School. Dr. Polak completed a Research Fellowship in Lifestyle Medicine at Joslin Diabetes Center, Harvard Medical School, and a residency in Family Medicine at the Hebrew University Medical School, Jerusalem, Israel. He had the good fortune to be the founder of the Hadassah Healthy Cooking and Lifestyle Center, and the Israeli Society of Lifestyle Medicine. His first lifestyle intervention won the Hebrew University's Kaye Award Price for innovation, and his book, Delicious Diabetic Recipes, is a gold best seller. Dr. Polak is the Chair of the Culinary Medicine Task Force, American Congress of Rehabilitation Medicine (ACRM).
Dr. Polak's focus, along with clinical care, is in nutrition education, and clinical and translational research relating to culinary medicine and medical education. His current work is concentrated on the Culinary Coaching approach that focuses on improving nutrition through culinary training combined with health coaching principles. This approach is provided through the Patient CHEF Coaching tele-medicine program aimed at improving eating behavior of patients with cardio-metabolic risk factors, and the Clinician CHEF Coaching tele-training program aimed at training clinicians on how to provide effective Culinary Healthcare Education. These programs have been implemented at HomeBase, Massachusetts General Hospital, Harvard Medical School, and also implemented into the Yale Preventive Medicine/Internal Medicine residency program, as well as practices nationwide. The Clinician CHEF Coaching program is approved by Harvard Medical School for Continuing Medical Education credits.  Dr. Polak's work has been featured in media outlets including Scientific American, Herald Tribune, Jerusalem Post, and USA Today. Follow Dr. Polak on Twitter, @RaniPolakMD.
____________________________________________________________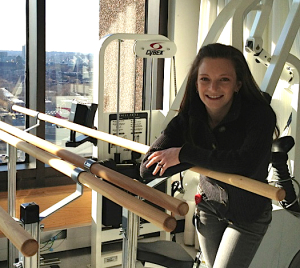 Rachele Pojednic, PhD, EdM is an Assistant Professor of Nutrition at Simmons College and a former Research Fellow at the Institute of Lifestyle Medicine, Harvard Medical School. She holds a PhD from Tufts University in Biochemical and Molecular Nutrition and Exercise Physiology, where she was awarded the Ruth L Kirschstein National Research Service Award by the National Heart, Lung, and Blood Institute. She also holds an EdM in Physical Education and Coaching.  As a researcher, her work has a specific focus on physical activity and nutrition interventions for the prevention and treatment of non-communicable chronic disease. She serves as co-chair of the American College of Sports Medicine (ACSM) Exercise Is Medicine® education committee, is on the American Council on Exercise Industry Advisory Panel, and is a council member of the True Health Initiative. Dr. Pojednic has also been an active member of the fitness industry for the past 15 years and is an indoor cycling instructor at Flywheel Sports in Boston. She has been a consultant and writer to several organizations, including Joy Bauer and the Today Show, Huffington Post Healthy Living Blog, Boston Magazine, Runners World, Women's Health and Self Magazine. She blogs at www.strong-process.com and tweets at @rachelepojednic.
____________________________________________________________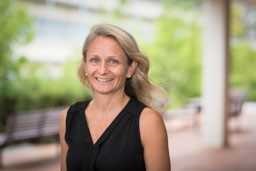 Mary Kennedy, an Institute of Lifestyle Medicine team member since 2010, has assisted in moving the Institute's mission forward in a myriad of ways.  Most notably, Ms. Kennedy helped to conceptualize and manage the Yale Preventive Medicine Residency Program, a two-week experiential rotation in Lifestyle Medicine for Yale residents that has expanded to include visiting fellows and physicians interested in gaining skills in lifestyle medicine.  She received her MS in Nutrition Communication and Food Policy from Tufts University and her BS in Clinical Exercise Physiology from Boston University. Ms. Kennedy is pursuing her PhD in Exercise Medicine at the Exercise Medicine Research Institute at Edith Cowan University in Perth, Australia, where she is investigating novel solutions to increasing exercise prescriptions in cancer care.
____________________________________________________________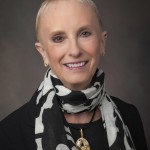 Cary Wing, EdD, FACSM, is the  Social Media Coordinator for ILM, and has been in the health and fitness field for more than 30 years. She is a national speaker, freelance writer, medical fitness business advisor, and social media specialist.  For ten years she was Executive Director of the Medical Fitness Association (MFA).  Dr. Wing is an associate editor of ACSM's Health & Fitness Journal®; editor of the Certified Inclusive Fitness Trainer Manual; associate editor of ACSM's Health/Fitness Facility Standards and Guidelines, 4th Edition; and author of 101 Tips for Effective Social Media Marketing in Health/Fitness Clubs.  She holds a MA in physical education & sport, with a concentration in fitness management, from New York University, and an Ed.D. in applied physiology from Columbia University. Tweet @caryhwing.
_____________________________________________________________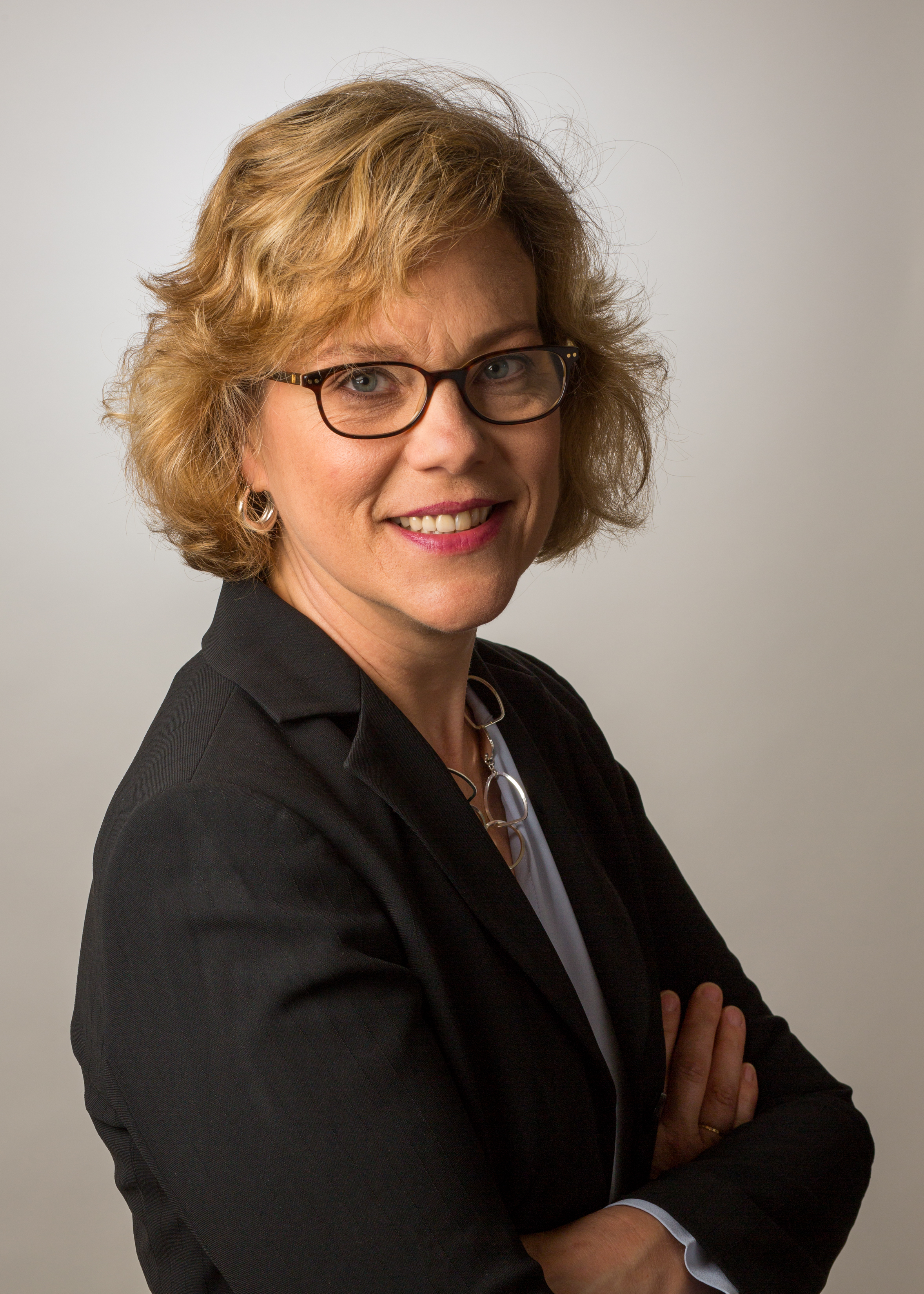 Sarah Hawkins is Program Manager for ILM. She is owner and lead consultant at True North Business Management, a project management and operations consulting firm assisting medical educators, healthcare professionals, and consultants build strong business practices to expand service capacity and increase growth.  Sarah is a certified project manager, skilled at bringing ideas to completion. She hosts the webcast, "Ideas to Done," conversations with entrepreneurs on getting things done in business and in life.
______________________________________________________________
Mary Alice Hanford is Academic Coordinator for ILM. She manages CME course logistics, educational materials and manuscript submissions, performs literature searches, provides editorial and formatting assistance, provides research support, prepares presentations, and maintains research databases. Mary Alice has a BA in English from the University of Connecticut and an MA in English Education from Teachers College, Columbia University. She lives an active and healthy lifestyle in the Boston area with her husband and two cats.
Contact Information
Edward M. Phillips, MD
Director, Institute of Lifestyle Medicine
Spaulding Rehabilitation Hospital Boston
300 First Avenue, Charlestown, MA 02129
+1 (857) 203-6500 | EPHILLIPS1@mgh.harvard.edu
Mary Alice Hanford
Academic Assistant
Department of Physical Medicine and Rehabilitation
Harvard Medical School/Massachusetts General Hospital
55 Fruit St., 395 RSL, Boston, MA 02114
Phone: 617-724-2031 | mhanford@partners.org
Cary Wing, EdD, FACSM
Social Media Coordinator & Event Support
804-921-8237 (Mobile)
caryhwing@aol.com